Partner with F2F Telecommunications
Partnering with F2F means aligning with a company that has had a profound impact on telecommunications since 1994 and in-house developed tech solutions implemented in top data centers throughout the U.S..
Learn more below about the advantages granted by becoming a F2F partner.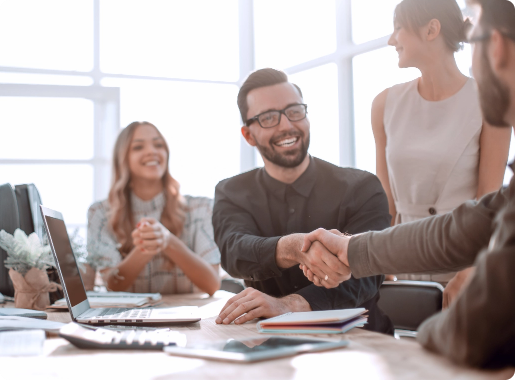 Generate Extra Monthly Income
Increase your service offering without being crushed by overhead costs. As a strategic partner of F2F Telecommunications, you'll receive residual income monthly and indefinitely.

Referral Income and Credit
Our program is open to both businesses and persons interested in making extra income every month and current clients receive a credit on their monthly bill for customer referrals. It's a win all around for partnering with F2F.

Top-tier Support and Training
We don't treat referrals as anything less than deserving of the same exceptional service and support our clients rely on. We also don't believe in surprising your customers with anything else but our skills, pricing is always transparent and there is never a surprise bill popping up for your customers.
As an Affiliate Partner, you would send us referrals and have a one-time cash payment equal to the referrals' first monthly bill after they sign up for a new service. Nothing is else is required by you as a partner beyond introducing F2F some leads.
As a Channel Partner, you would receive a recurring monthly percentage of your referral's monthly bill. You're also able to sell hardware and charge for installation to increase revenue on top of the generous recurring monthly percentage you'd receive as a Channel Partner.
What Kind of Partner Are You?
For more information on one of F2F's partner programs, please fill out the form below and our Partner Manager will contact you to discuss the program in greater detail.